Quality Electrical Services in the Tri-Cities, Yakima & Surrounding Areas
Trust in Our Highly Trained and Experienced Electricians for Your Home's Electrical Needs
You rely on various electrical appliances and devices to get through each day. To ensure that your electrical system can meet your home's power needs, you need trusted professionals for safe and reliable electrical services. That's where Campbell & Company comes in!
Our team of qualified electricians is highly skilled and ready to take on virtually any electrical service you need. We'll make sure each project is done carefully and precisely so as to avoid any risks to your home or family. If it's a problem that just can't wait, our team is available for 24/7 emergency electrical services!
For prompt electrical services at your Yakima or Tri-Cities home, call us at 509-545-9848 or schedule an appointment online!
Electrical Services We Provide
With proper safety measures in place, our electricians are adept at just about any electrical service you may need, including:
Electrical Repairs
---
Home Wiring
---
Panel Upgrades
---
Generators
---
Smoke Detector Testing
---
General Electrical Installations
---
If you're in the market for an electrical service, call us at 509-545-9848!
Choose Campbell & Company for Exceptional Electrical Services
---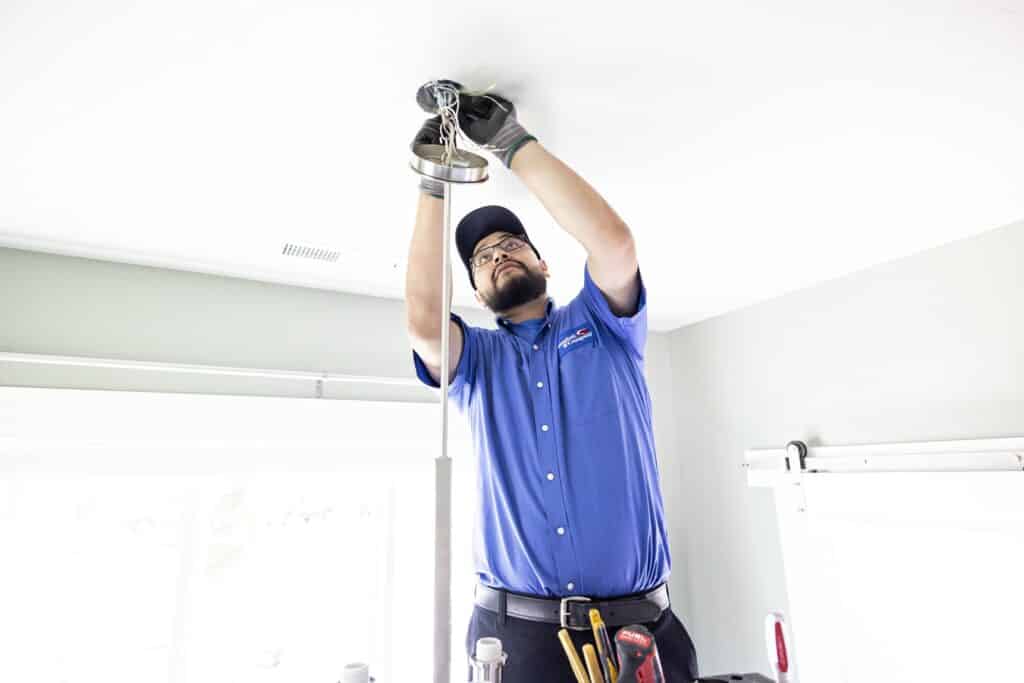 Locally and family-owned, Campbell & Company aims to deliver unmatched electrical services to our Tri-Cities communities, and we've been doing so proficiently for over 40 years. By offering competitive pricing and convenient scheduling, we're confident our clients will discover a quick, reliable service that's right for them. Our licensed and insured electricians work hard to achieve 100% satisfaction, and they're available 24/7 to make sure things are always taken care of.
For safe and reliable electrical services in Yakima and the Tri-Cities, call Campbell & Company today at 509-545-9848.
Schedule Service Today
---
$99 Winter-Prep Plumbing Inspection
Expires 10/31/23
• Inspection of all exterior hose faucets to make sure they aren't leaking which can cause freezing and bursting • Inspection of water lines in crawlspace for insulation as well as education on foundation vent insulation. • Inspect water heaters for age and proper function • Provide education on what to expect during the winter-time from your water heater.
See All Coupons
---
Save with easy, automatic tune-ups on your equipment.
Join Now
Financing
---
Want to know more about your payment options?
Learn More
---
Save with easy, automatic tune-ups on your equipment.
Join Now
Areas We Serve
Benton City | Burbank


|

Ellensburg

|

Grandview | Kennewick

|

Kiona | Mattawa

|

Mesa


|

Moxee | Pasco | Richland | Yakima