Electric Repair Company in the Tri-Cities & Yakima Areas
Top-Rated Electricians in the Yakima & Tri-Cities Areas
---
When your home needs electrical work, it's important to hire someone who knows what they are doing. Electric repairs can be dangerous, even when they seem basic, like changing a light fixture or a ceiling fan.
At Campbell & Company, we are a local business that is family-owned and -operated. We have accreditation from the Better Business Bureau and are proud to say that the organization has given us an A+ rating. We're a part of a Pay It Forward program that helps people in need, and we have more than 40 years of experience.
Campbell & Company offers
---
Quality Electric Repairs in Yakima & the Tri-Cities
---
At Campbell & Company in Pasco, we hire licensed electricians who have the proper training and equipment to handle any electrical project, from whole-house wiring jobs to upgrading exterior outlets. Give us a call if you're experiencing a sudden issue like the power going out in just one room of your home or when you have a nagging problem that you keep putting off, like having too many appliances plugged into one section of your home that causes a circuit breaker to flip.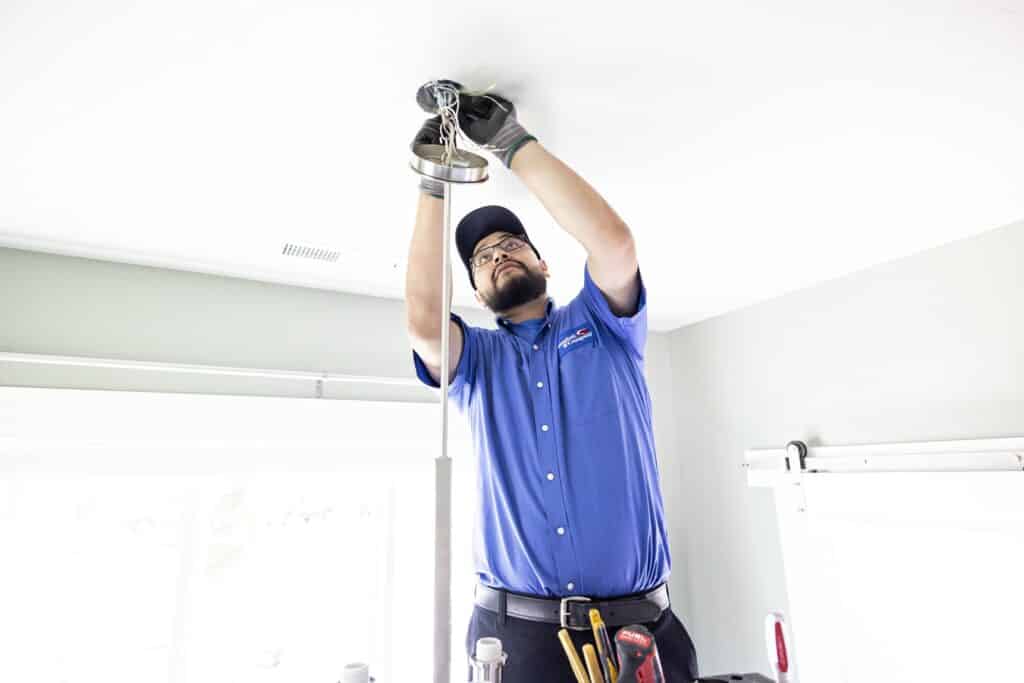 Our range of electric services in Pasco include:
Schedule Electric Repairs With Campbell & Company
---
Electrical repairs are serious business. When you need electrical work done, you want to make sure that you're hiring the best company. At Campbell & Company, we know that our reputation is in the hands of our people, so we hire only the best. We provide both residential and business electrical services. Give us a call today to schedule an appointment.
Our electricians are licensed, insured, and bonded. When you schedule a service appointment, our professional staff members will arrive on time. We offer professional-grade electrical work that you can trust to power your home or business.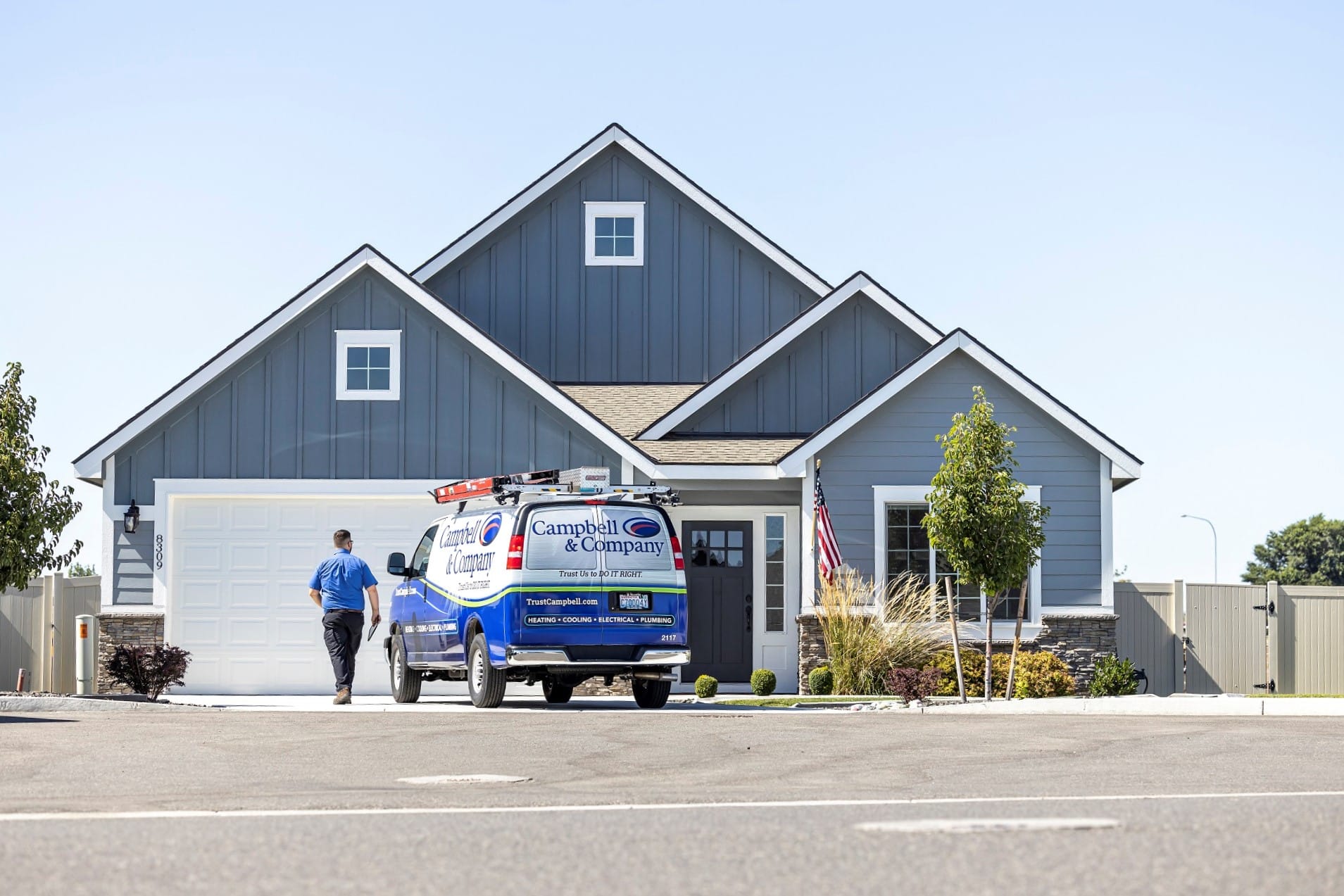 Choose an Award-Winning Electrical Team
Schedule Service Today
---
$99 Winter-Prep Plumbing Inspection
Expires 10/31/23
• Inspection of all exterior hose faucets to make sure they aren't leaking which can cause freezing and bursting • Inspection of water lines in crawlspace for insulation as well as education on foundation vent insulation. • Inspect water heaters for age and proper function • Provide education on what to expect during the winter-time from your water heater.
See All Coupons
---
Save with easy, automatic tune-ups on your equipment.
Join Now
Financing
---
Want to know more about your payment options?
Learn More
---
Save with easy, automatic tune-ups on your equipment.
Join Now
Areas We Serve
Benton City | Burbank


|

Ellensburg

|

Grandview | Kennewick

|

Kiona | Mattawa

|

Mesa


|

Moxee | Pasco | Richland | Yakima