Expert Plumbing Services in Yakima
Trust a Licensed, Fully Trained, In-House Plumbing Team With Over 40 Years of Experience
Reliable plumbing is necessary to tackle a number of daily tasks such as cooking, cleaning, and bathing. To keep your system in tiptop shape, it's crucial to have a team of plumbers ready to service it as needed. Campbell & Company has delivered exceptional plumbing services to our Yakima community since 1983, and we've got the tools and knowledge necessary to get virtually any plumbing job you need done efficiently and promptly.
In need of a skilled plumber in Yakima? We're here for you! Call 509-545-9848 or reach out online today.
24/7 Plumbing Services
---
Unfortunately, unforeseeable emergencies can occur. When an issue with a plumbing appliance is on the rise, it's pertinent to call a team of professionals for a quick fix ASAP. At Campbell & Company, we offer 24/7 emergency plumbing services designed to get things back in shape in no time. Some of the most common emergency plumbing issues we see include:
Don't run the risk of a worsening problem and call us at 509-545-9848. We'll be there to diagnose and solve any issue thrown your way!
Water Heater Services
---
In order to ensure you've got the hot water you need for comfort and convenience, Campbell & Company offers a range of water heater services designed for just that. With the proper resources, we will be there to handle any project thrown our way. Our water heater services include:
Schedule water heater services in Yakima by contacting us at 509-545-9848 today!
Water Treatment Services
---
In order to guarantee you've got clean, fresh water for drinking, bathing, cooking, and more, it may be time to look into water treatment. At Campbell & Company, we offer water treatment services designed to ensure your water is free from things like chemicals, bacteria, viruses, and other contaminants. Our services include installations, replacements, repair, and maintenance for the following:
Water purifiers
Water treatment systems
Schedule a water treatment service with us at a time that's convenient for you by calling 509-545-9848 or reaching out online!
Choose Campbell & Company for Professional Plumbing in Yakima
---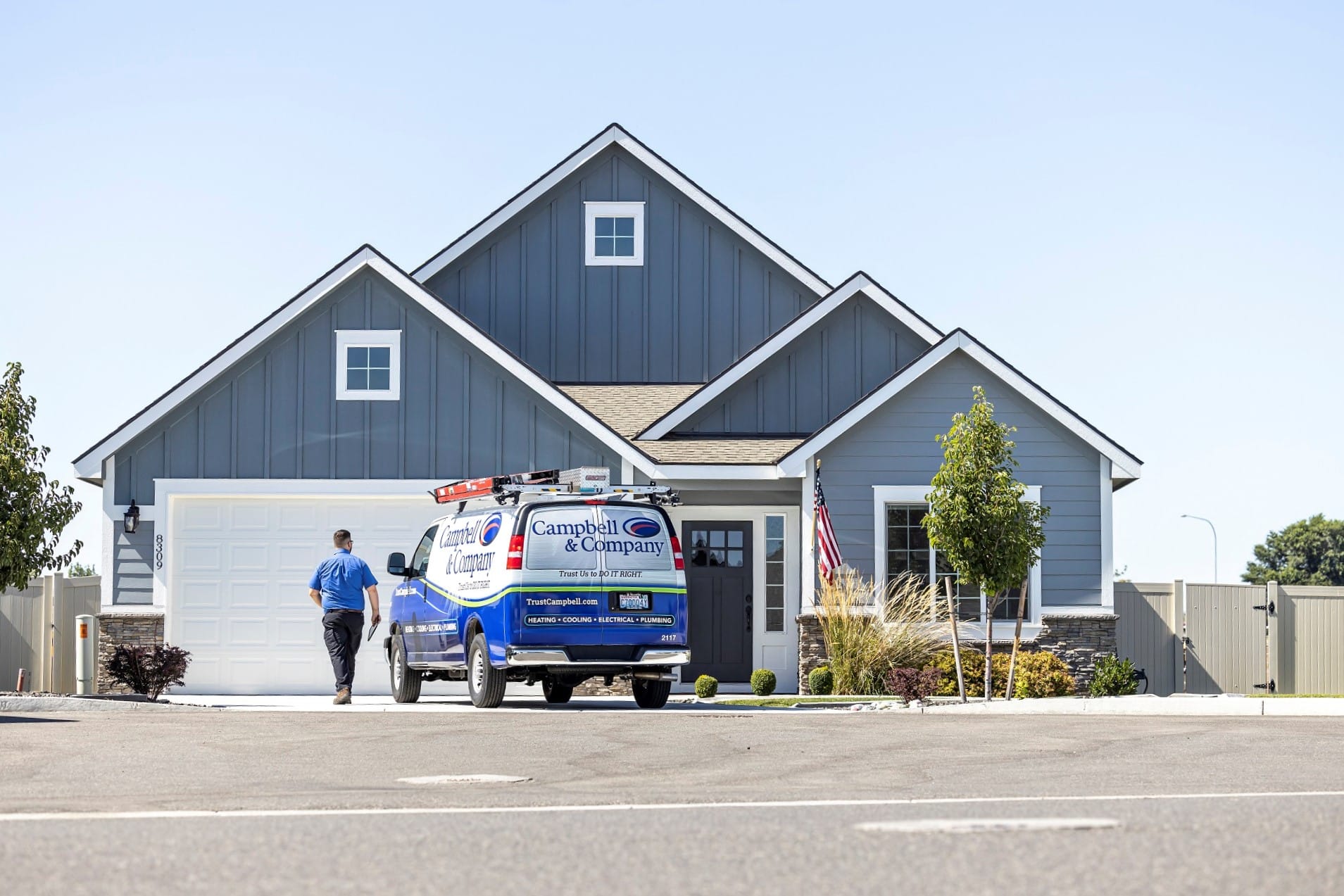 At Campbell & Company, you can trust us to do it right. For almost four decades, our local, family-operated company has delivered quality plumbing services to the residents of Yakima, ensuring they've always got a system they can rely on daily. We offer convenient scheduling, free estimates on installations, and quick, reliable service, and we also proudly service all brands for your convenience! Fully licensed and insured, you can depend on us to deliver 100% satisfaction.
We've got you covered for plumbing services in Yakima. Don't wait to call us at 509-545-9848 or schedule an appointment online today!
Schedule Service Today
---
---
Save with easy, automatic tune-ups on your equipment.
Join Now
Financing
---
Want to know more about your payment options?
Learn More
---
Save with easy, automatic tune-ups on your equipment.
Join Now
Areas We Serve
Benton City | Burbank


|

Ellensburg

|

Grandview | Kennewick

|

Kiona | Mattawa

|

Mesa


|

Moxee | Pasco | Richland | Yakima